This Christmas your table will be the prettiest of all! All natural and sustainable, without taking away the Christmas magic 🙂 The best part is that all these tips are easy to do, not expensive and still look chic.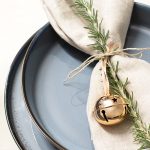 Inspired by the slow living trend, we present a simple Christmas table decoration, with natural notes, where the star is our MELIDES collection.
Slow living or slow life is about anything that feels more natural and spontaneous. It is to create a pleasant environment that provides a sense of peace and tranquility.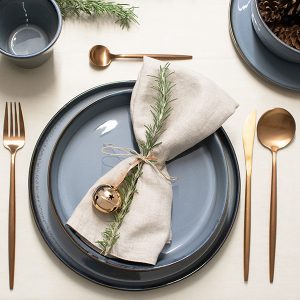 On our table, we used pine cones and rosemary, which in addition to beautifying the table, emit a light natural aroma. But cinnamon sticks, dehydrated orange slices, baby eucalyptus, pine branches, dried leaves and flowers can be used. There are no set rules!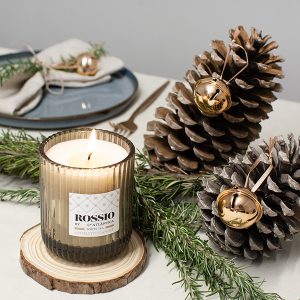 After using  these elements, they are not thrown away. You can reuse them again, on another occasion or in the kitchen, such as putting rosemary and orange in water to flavor – super sustainable, zero waste.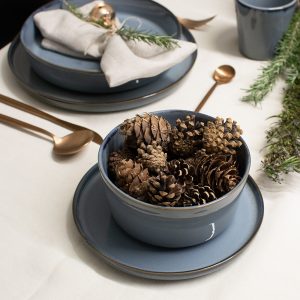 Slow living has a strong commitment to sustainability, so the use of sustainable materials is an important point. Use materials as natural as possible, such as cotton or linen fabrics, for the tablecloth and napkins.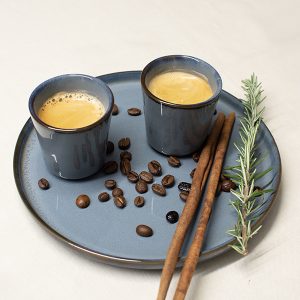 In colors, the ideal is to opt for neutral colors and light tones. White, earth tones and a more organic color palette are best.
Lighting is an important aspect. Use candles, which in addition to promoting a pleasant and comforting environment, also contribute sensory scents. The ROSSIO collection is ideal!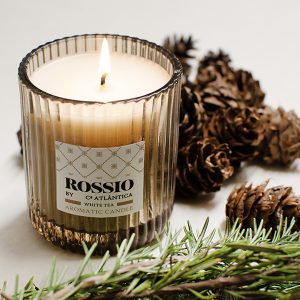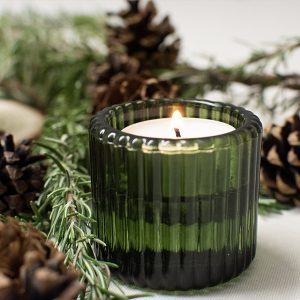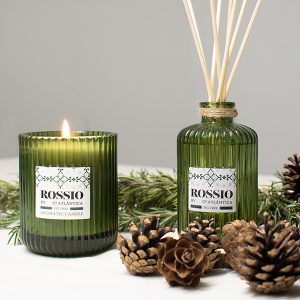 Cª Atlântica wishes you a Merry Sustainable Christmas!