Rossio is a collection of fragrances for home and body care that will delight your senses. This 100% made-in-Portugal collection is perfect for those who want to elevate their home and body care routine with luxurious and high-quality fragrances. To maintain our commitment to sustainability, these products are made from a careful selection of eco-friendly materials and packaging.
Desgin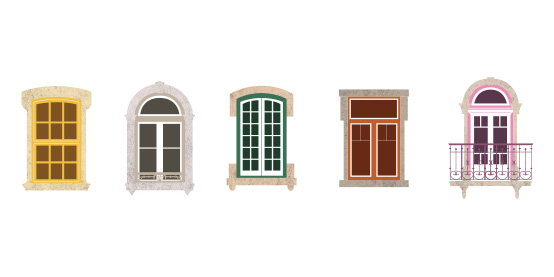 A rossio is a public space where people gather and interact with each other. The images, sounds, and smells of a bustling square evoke a sense of energy, community, and liveliness. These feelings have been translated into the fragrance collection, with scents that capture the vibrancy and diversity of the people and culture of this space. The activities and events that take place in these spaces, such as food, music, and festivities, influence the aromas and notes used in this collection.
The architecture and design of these places have also been a source of inspiration for the presentation of the ROSSIO collection. The colors, shapes, and textures of the buildings and streets have influenced the design of the bottles, labels, and packaging of these products.
Os Produtos
These products are available in five different colors and fragrances: Blush Pink, Leather, Sandalwood & Spices, Fig, and White Tea. Each fragrance is created with a careful blend of high-quality essential oils to ensure the consistency and quality of each scent.
Fragrance Diffusers
It is a simple and beautiful way to scent your home without the use of candles or other open flames.
The reed diffuser is made with a blend of high-quality essential oils and is available in five fragrances. The diffuser comes with a set of rattan sticks that are placed in the fragrance oil, which absorbs the oil and diffuses the scent throughout the home.
Candles
ROSSIO scented candles are an elegant option for those seeking sophistication for their home.
Available in various sizes, colors, and fragrances, they become a versatile choice for any environment or occasion.
In addition to being scented, they can simply function as decorative candles, perfect for moments of relaxation and meditation or to create a cozy atmosphere at home.
Offering Companhia Atlântica's scented candles is a great option to surprise a special someone or even yourself.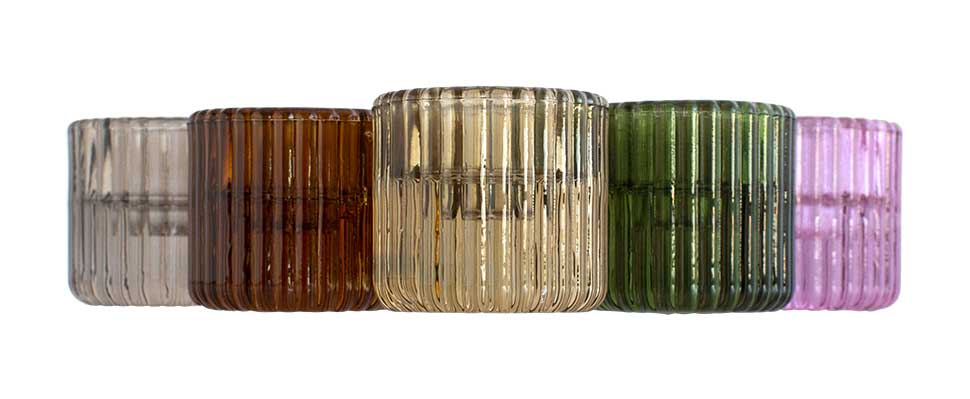 Soaps
If you're looking for a luxurious and moisturizing hand and body soap, look no further.
Companhia Atlântica's soaps are made with high-quality ingredients, and carefully selected to ensure a gentle and less aggressive experience for the skin.
Available in both solid and liquid versions, the soaps are sustainably produced and feature exclusive and sophisticated fragrances that leave the skin with a pleasant and fresh scent.
Ideal for daily use on the entire body, both the solid soap and hand and body gel are a healthy and luxurious choice for your personal care routine.
Hand and Body Lotion
After washing your hands or body, indulge in Rossio lotion and take care of your skin.
This hand and body cream is made with a rich and nourishing formula that moisturizes and protects.
With a careful selection of ingredients, it is free of harsh chemicals and synthetic fragrances.
The packaging is reusable and made of colored glass, making it both a beautiful and environmentally friendly option.
Ceramic Mugs
In addition to all these products, Rossio also offers a collection of ceramic mugs.
With a classic and simple design, it is also inspired by Portuguese architecture. These mugs are a great option for home use or commercial establishments and are available in different colors and styles to suit all tastes. Heat-resistant and durable, they are essential for those who enjoy a hot drink all year round.
Fragrances
A range of fragrances will certainly please everyone, from the warm and comforting Leather to the refreshing and invigorating White Tea.
To better understand the aromas of each fragrance, we present the olfactory pyramids of each of the sophisticated and exuberant fragrances that we have available in this collection.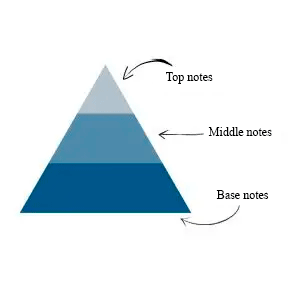 This scheme represents the fragrance structure and its characteristics. Top notes give the initial impression, the first impact of the fragrance. They are lighter, more volatile, and refreshing when smelled. Heart notes provide the fragrance's character and the personality of the scent. They are stronger, less volatile, and more full-bodied. Base notes give the fragrance fixation, and they are usually more long-lasting in evidence.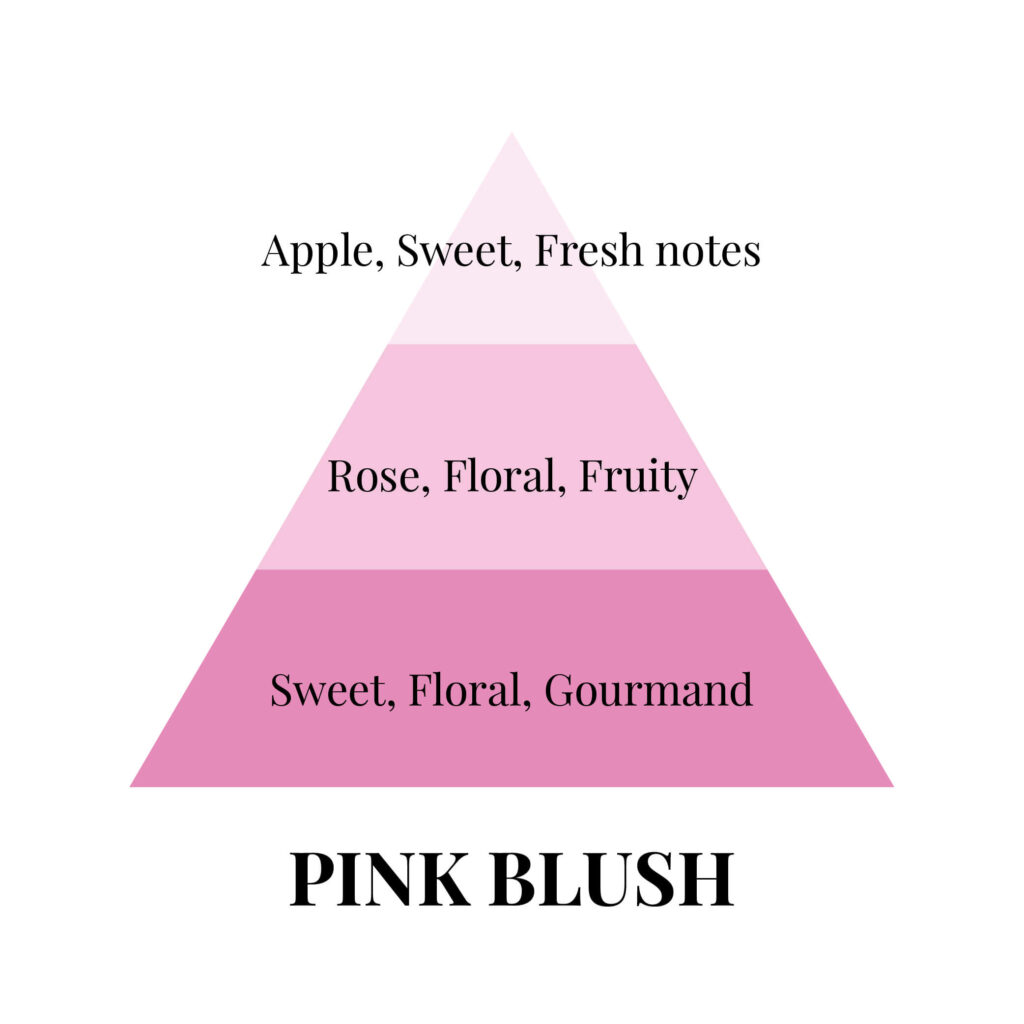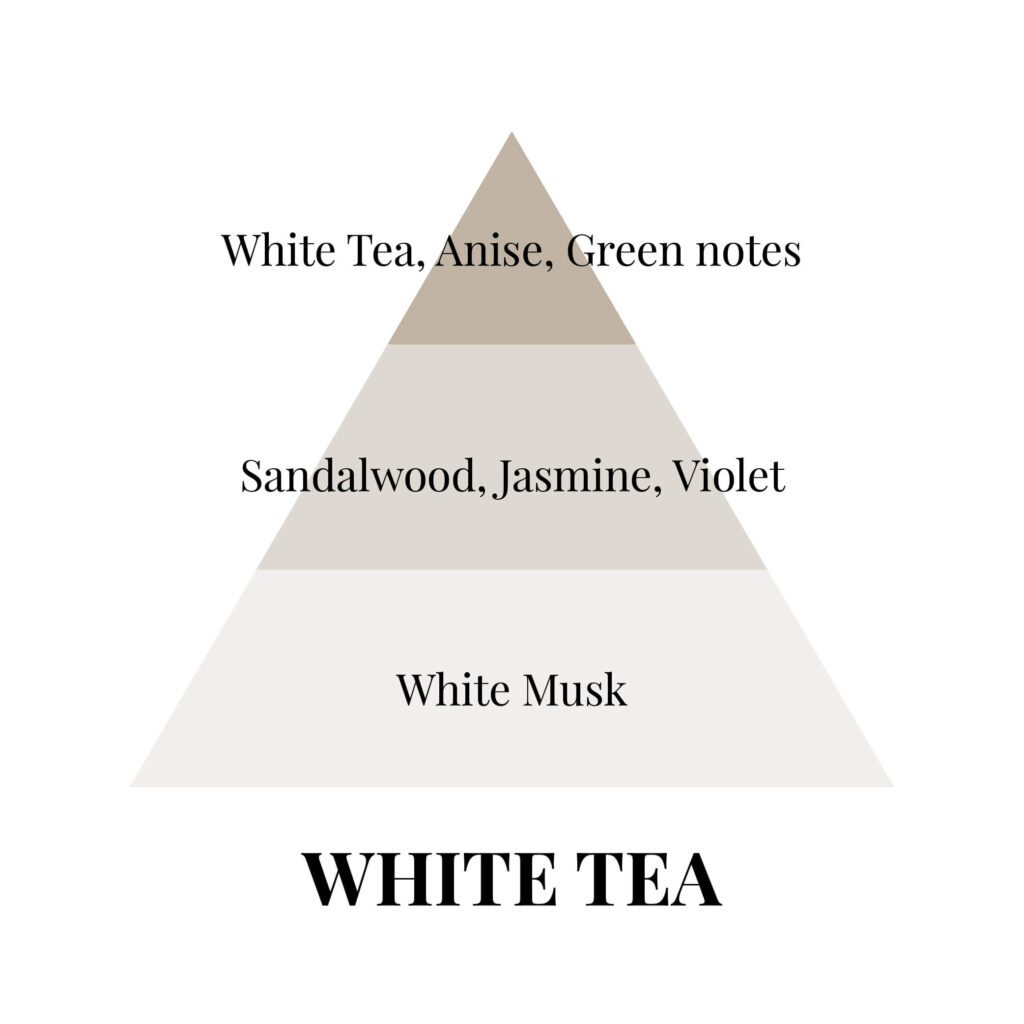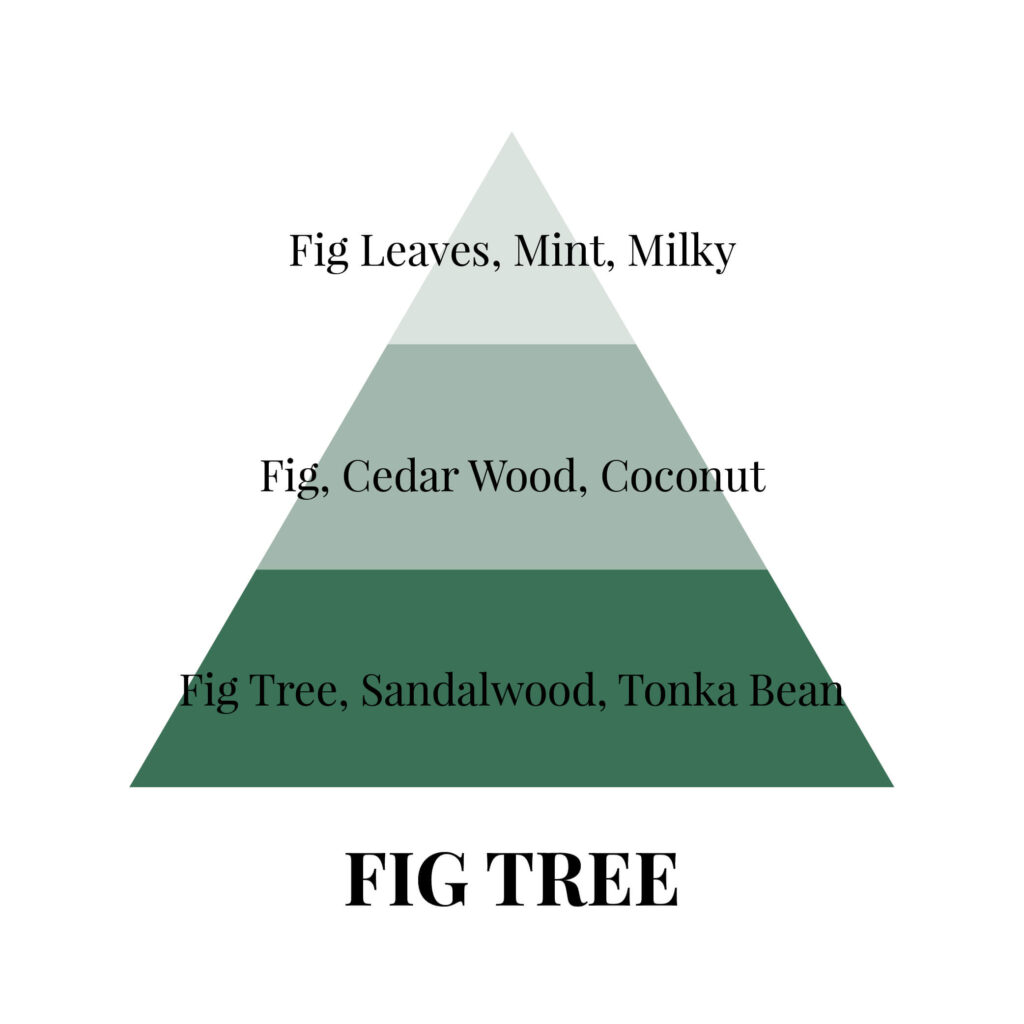 Environmental Responsibility
Companhia Atlântica has a social and environmental concerns present in all stages of product development.
The ROSSIO collection features packaging made of recyclable glass, with the environment in mind. These are rechargeable and reusable to minimize waste and have the least impact on nature. In addition, the glass packaging has great durability, which increases the value and lifespan of the product, reducing the need for excessive packaging.
The Rossio collection consists of essential products for those who wish to elevate their home and body care routine and provide a touch of luxury and sophistication to their daily life.